Wed, 07 Apr 10
Bootstrapping Stories - TiE Panel 2
Within just 3 months into the new year, the TiE Oregon SW & Internet group has organized two great events for entrepreneurs, gathering together six successful veterans who shared their stories, recounted lessons learned, mistakes made and the opportunities taken. Both events were packed with an engaged audience, resulting in informative and honest Q&A.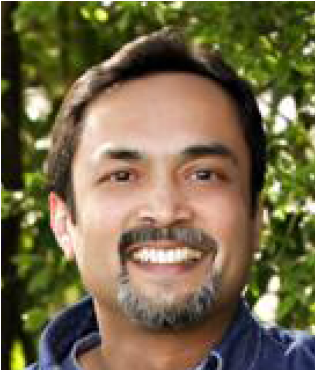 The first event in February featured Nitin Khanna, former Chairman and CEO of Saber Corp, Sudhir Bhagwan, former Chairman and CEO of SnapNames and Matthew Compton, then venture partner at Madrona and now CEO at ShopIgniter. That discussion was about getting big and growing fast with venture capital, and was covered by the Oregon Business magazine.
The second event held yesterday was focused on bootstrapping your startup into generating solid profits, and included Mona Westhaver, President of Inspiration Software, Taizoon Doctor, former CEO of Xovix and Ryan Buchanan, CEO of eROI. Both of these events were hosted by Brent Bullock at Perkins Cooie who did a splendid job of moderating and directing the flow of discussion, as well as elaborating on some of the legal aspects to issues faced by the panelists.
Starting Out
For those wondering about starting out, there were three diverse beginnings, each with a unique mindset.  As Ryan quipped, being naive can be a great strength, and he narrated how he quit his job in finance at Intel to start a dot-com technology company (in 2000), which went nowhere. Undaunted, he pitched in $1500 with a friend to license a software platform and offer email marketing services, which today has grown into a 50-person agency offering products of their own.
Mona and her co-founder always considered moving from selling their time (as consultants) to selling products and building a company as a quest to make the most of their  skills and resources. She described their start 28 years ago, and the early setbacks - in terms of platform (CP/M supplanted by IBM-DOS) or partners (Radio Shack, which did not follow through on providing a channel for software vendors in their stores). Today, their visual learning and organizing software is a hit with educators and managers and Inspiration Software turns in strong profits.
Taizoon saw in Xovix an opportunity to move beyond Intel managerial roles. As an earlier acquisition of Xircom, which the new owners at Intel wanted to sell, Taizoon stepped up to buy Xovix when a deal to spin it out to a private equity firm fell out at the last moment. With a hand-picked set of existing employees, Taizoon moved to Colorado, expanded the business with cash-flow, and sold it to Broadcom two years later.
Formational Thinking
So, what worked well, and what would they do differently in the early stages?
Cash is King. Focus on revenue right from the beginning, and get it as quickly as possible.
Set up roles and responsibilities with co-founders, and evaluate quarterly. If founders' interests diverge, make it easy to part ways by ensuring buy-sell agreements are in place.
Go with the cheapest entity that works for you. Incorporating in Oregon is fine for most early stage companies, and do not underestimate the pass-through advantages of S-corps. But do ensure that consulting agreements are proper and vetted.
Pick your partners and investors carefully. Always work to ensure you have options, because having no choice usually leads to worse outcomes.
Customers
This is generally so obvious, that it needs repeating only to contrast it from venture-funded startups, where marketing and long term positioning can become more important than meeting day to day customer needs.
Know your customers, be where they are, go where they gather.
If you don't have a direct competitor, then perhaps there is no money there.
Start branding your offerings early, get your name out there.
Employee Hiring and Retention
In contrast to venture funded startups, where options are a given aspect of employee compensation, bootstrapped companies tend to do better when giving out cash-only compensation at market rates. Of course, its hard to match large corporations in health care benefits, but if that can be included, you can get amazingly talented people who stick around with the company for a long time.
Pay employees before paying yourselves, and realize that as part of the founding team, you will likely be making less in salary than your key employees.
Help employees grow with the company, but also consider their personalities and choices. e.g. the CTO who wants to be more of a developer.
Profit-sharing can be a better motivator than stock options.
Taking Investment
When it becomes necessary or beneficial to take on outside investment, it is better to take on investors who are aligned with your goals.
Would the investors prefer yearly dividends or would rather wait out for long term gains?
Carefully consider redemption rights, to provide the investors an exit opportunity, or give you the ability to buy them out on defined terms.
There is great advice and writings out there, but it cannot beat an opportunity to meet, ask questions and learn from other entrepreneurs. Several in the audience had specific questions, and there were some good after-the-panel discussions between attendees. Thanks to Mona, Taizoon and Ryan for sharing their stories and answering questions. Thanks also to Anu Khaira, Kanth Gopalpur and Brent Bullock who helped make this a great series of events.
Wed, 07 Apr 10